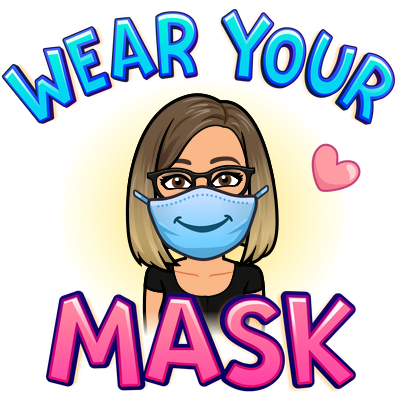 You can help keep your school community safe and healthy by following these important "Core Four" actions to prevent COVID-19 transmission:
Stay home if sick: Monitor your health and stay home if you are sick except for getting essential medical care (including COVID-19 testing) and other essential needs.
Physical distancing: Stay at least 6 feet away from people who are not members of your household.
Wear a face-covering: Protect those around you. Wearing a face covering helps reduce the spread of COVID-19, especially if you are sick and don't have symptoms. For more information about face coverings, visit nyc.gov/health/coronavirus and look for "FAQ About Face Coverings."
Practice healthy hand hygiene: Wash your hands often with soap and water or use an alcohol-based hand sanitizer if soap and water are not available; clean frequently touched surfaces regularly; avoid touching your face with unwashed hands; and cover your cough or sneeze with your arm, not your hands.
UPDATED_ Saint Joseph the Worker Reopening Plan for September 2021
Other helpful links:
Revised Isolation and Quarantine (Effective 2.7.22)
Revised International and Domestic Travel Advisory Guidelines (Effective 1.6.22)